The Studio is a creative co-working and natural light photography studio space in Denver, Colorado.
Become a monthly member and use our space as you need it to grow your creative freelance business! Get out of your home and into a space that's made for creators.
Five Signs You're Ready to
Join Us:
You're shuffling your laptop and a stack of to-do papers from the kitchen table, to the couch, to the bed - and not accomplishing anything.

You want a space that looks like your space when you need it but that you don't have to worry about cleaning, supplying toilet paper for, or maintaining.

Your arms are tired from schlepping around your canvases and your albums and your prints and and and..

The last meeting you tried in a coffee shop was so loud you're not actually sure if you closed the deal.

You're craving a tribe of community minded creatives.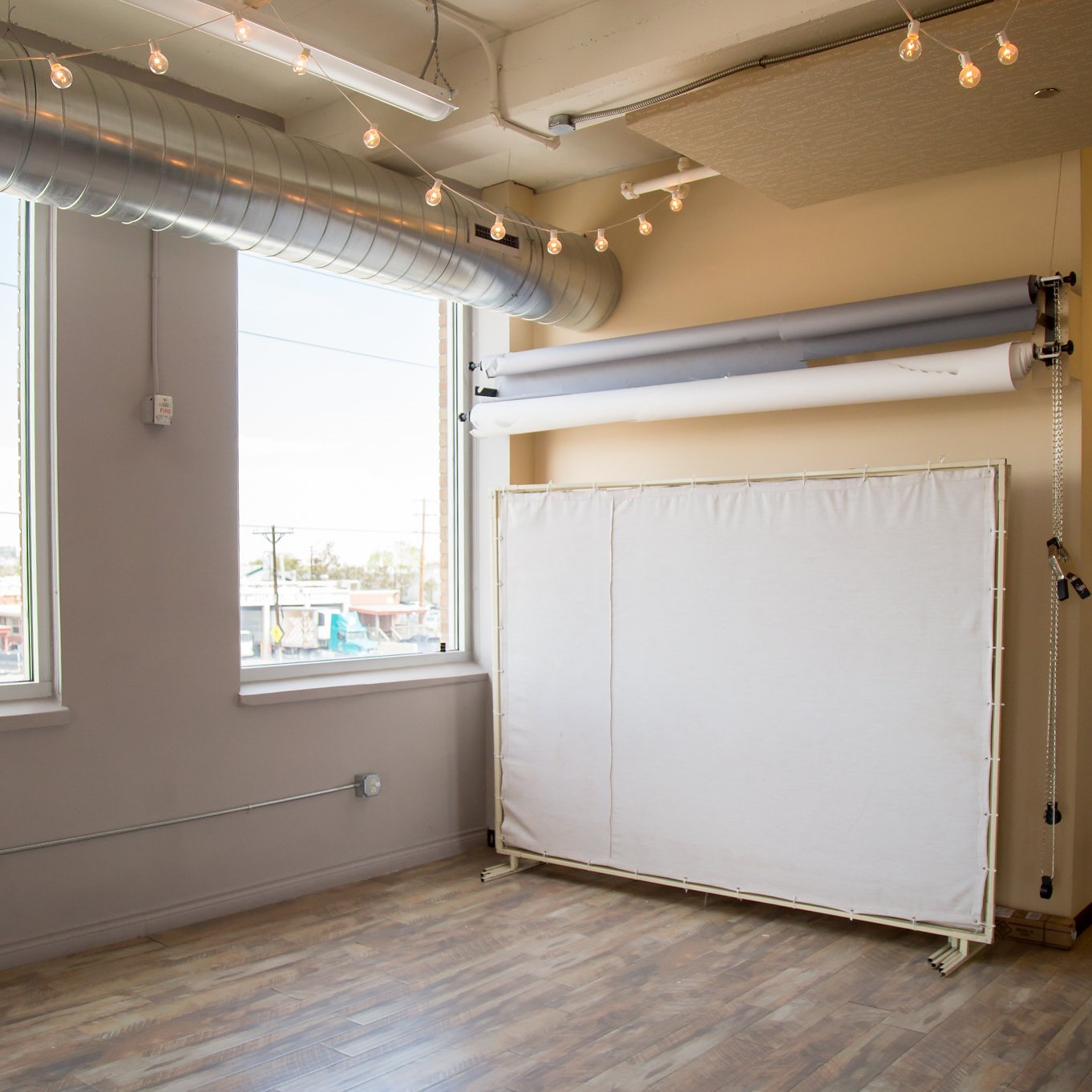 Say Hello to Our Globeville Denver Studio
With large windows surrounding our Globeville studio, natural light is never a problem! This space can accommodate any photo shoot or event or book time in our flex office space or consultation room to really wow your clients.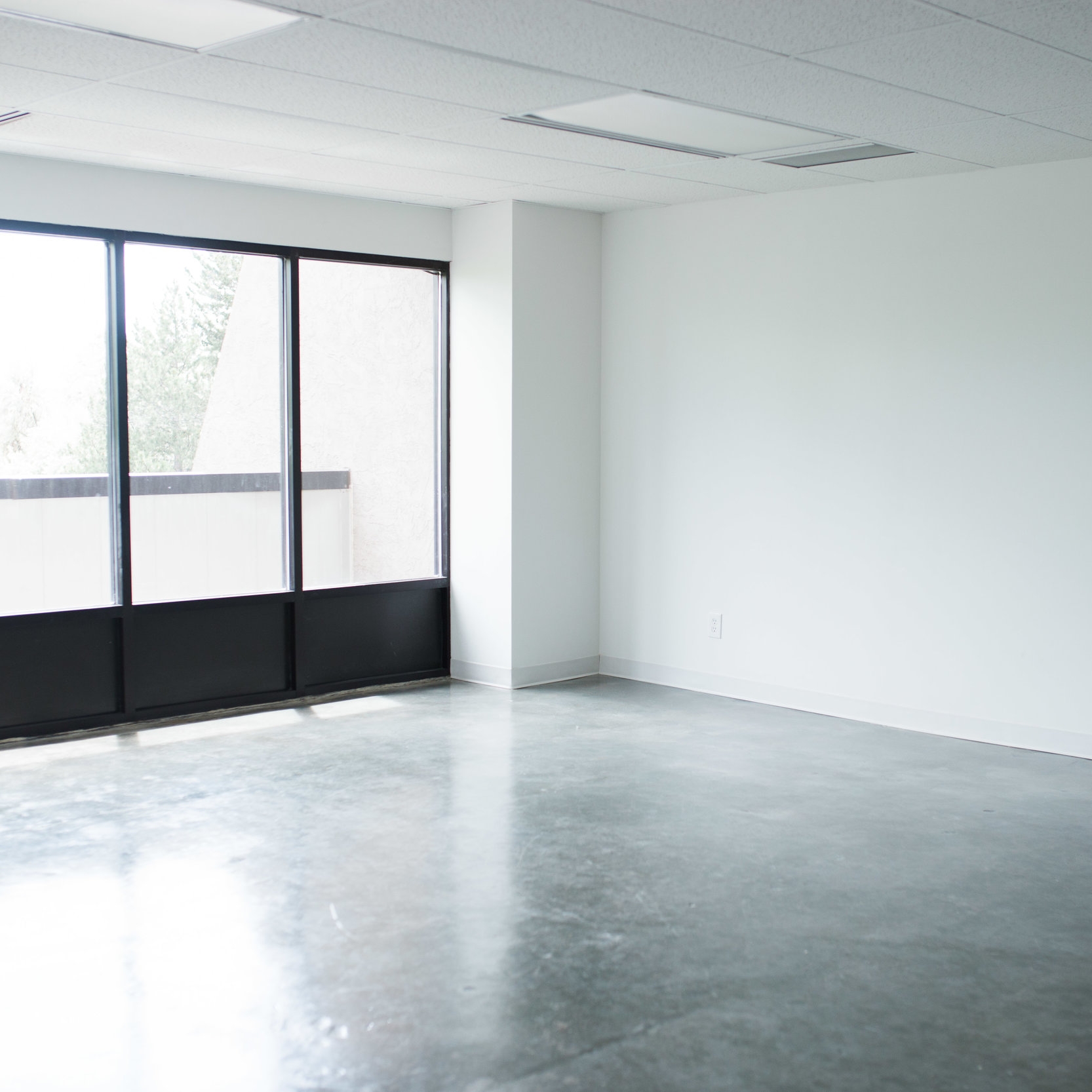 Roll Out the Red Carpet for Our Centennial Denver Studio
Cool cement floors, fresh white walls and large windows are our Centennial studio. This studio is the perfect fit for any photographer or creative, with our two studio spaces, makeup space, workroom, flex office and consultation room.
See the Space for Yourself
Permission to Create
Throw some glitter, smash a cake, or bring a furry friend -
you have our permission to make a mess.